Wednesday, August 14, 2019
Indian Kangaroo Pictographs Challenge Evolution
by Brian Thomas, Ph.D., and Timothy Clarey, Ph.D.
Evolutionary narratives insist that kangaroos, and the marsupials they represent, evolved millions of years ago in Australia. Supposedly, that's why today they only live there. In contrast, Genesis teaches that all animals—including kangaroos—migrated to their present locations from the Ark's landing place "on the mountains of Ararat"
1
in or near modern-day Turkey. New evidence fits this biblical option.
University of Madras archaeologist Jinu Koshy stumbled upon a jackpot. He found thousands of unique pieces of rock art in remote India while surveying the western Andhra Pradesh region. The red ochre pictographs include stick-figured humans, crude cows, deer, boar, and creatures that Koshy says look more like some kind of kangaroo than any other animal.
Marsupials in India? According to an article in an Indian online magazine named Scroll, the pictograph shapes show kangaroo similarities, including front limbs held aloft, kangaroo-like snouts, and possible pouches.
2
https://www.icr.org/article/indian-kangaroo-pictographs-challenge-evolution/
Friday, August 9, 2019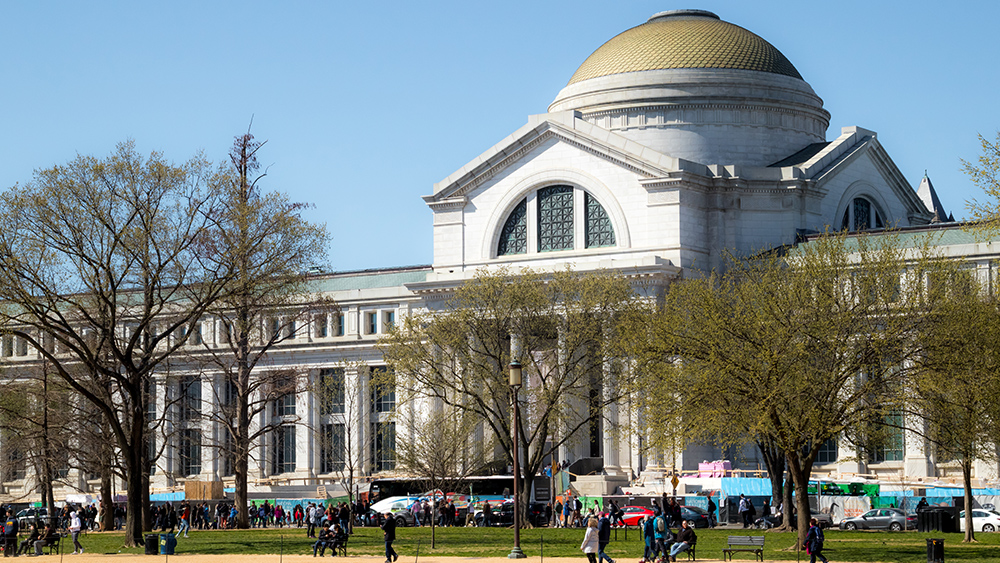 https://www.icr.org/article/11426/
Dinosaurs, the Smithsonian, and Evolutionist Desperation
The Smithsonian Institution in Washington D. C. just finished a five-year renovation of its dinosaur hall at a cost of around $110 million.1 The renovated exhibit opened to the public on June 8, 2019. Naturally, the television news segment made the usual references to "millions of years" and the supposed evolutionary history of life on Earth.

The most interesting aspect of the news story was a large museum placard. During the television segment, the viewer catches, at the 55-second mark, a fleeting glimpse of this placard, which quotes the very last sentence of Charles Darwin's Origin of Species. Here is that sentence in its entirety:
There is grandeur in this view of life, with its several powers, having been originally breathed into a few forms or into one; and that, whilst this planet has gone cycling on according to the fixed law of gravity, from so simple a beginning endless forms most beautiful and most wonderful have been, and are being, evolved.2
On the placard, the last six words are in large, bold print! It seems that someone at the Smithsonian wanted to make sure that visitors got the message regarding the "fact" of evolution. This heavy-handed attempt at indoctrination isn't exactly subtle. One can't help but wonder: Is this placard a literal "sign" that evolutionists are becoming increasingly frantic and desperate about the growing skepticism of the evolutionary story?
They have good reason to be concerned. Creation ministries like the Institute for Creation Research are having a real impact and are showing there is a much better way to make sense of the rocks and fossils.
continue reading here:
https://www.icr.org/article/11426/